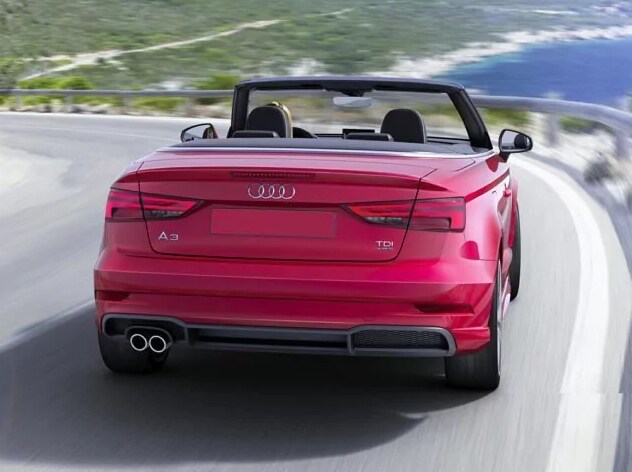 ​
Unlike many parts of the country, people in California have little to complain about when it comes to good weather and sunshine. That said, we can still get into the summer-time spirit and enjoy the trappings of the season. One of the best ways to do so is behind the wheel of a new Audi convertible!
Driving a new Audi is always an enjoyable experience, thanks to the sophisticated cabin and refined German engineering, but it gets a little more exciting when you get to feel the wind in your face.
At our dealership we have a humble, but stunning selection of new convertibles. Our inventory does change, but popular options include the 2018 Audi A3 Cabriolet and the 2018 Audi A5 Cabriolet.
The smaller A3 Cabriolet has a peppy 2.0L engine with 186 horsepower and 221 lb-ft torque. The larger A5 Cabriolet has a standard 2.0L direct-injection engine with 252 horsepower and 273 lb-ft torque. Both models seat four and have easy to use rooftops. All you need to enjoy a cruise are three of your best friends or a favorite playlist or podcast if you want to go out on your own.
Life with a convertible
Life starts to change once you buy an Audi convertible. Heading out to a local ice cream shop in the summer goes from being a delightful treat to an exciting adventure once you pull up with the top off. You get to feel closer with nature as you go on scenic drives along the coast. A convertible also encourages you to keep the inside of your Audi immaculate. Really, you cannot go wrong with one!
For more information, or to come test drive our selection, visit our dealership this week. In places that really only see sunshine a few months out of the year, going the convertible route can seem like an unlikely choice. But here in Burlingame, CA you can go top down more often than not, so take the luxurious plunge.